DENSO continues 'crafting the core' after 20 years
DENSO's new tagline is "crafting the core." After two decades of doing just that, the company has become part of the core of Athens and McMinn County.
Local dignitaries and officials from DENSO's North American headquarters in Michigan and global headquarters in Japan converged on "The Friendly City" Tuesday to celebrate DENSO Manufacturing Athens Tennessee's 20th anniversary.
"The last 20 years have been exciting and challenging. We will continue growing and meeting those challenges," said DENSO Manufacturing Athens Tennessee (DMAT) President Ken Nagasaka. "We thank our associates and their families, the DENSO group of companies in North America and Japan, our customers, and this community for supporting us."
"We've accomplished a lot over the last 20 years," echoed DMAT Director of Administrative Services Hugh Cantrell, "and that success is due in large part to our associates and our partners in the community who have helped to make sure we've been successful in the community."
With three production facilities stretching across 138 acres near I-75 Exit 49, DENSO Manufacturing Athens Tennessee's 1,409 employees and approximately 300 contractors and temporary workers produce ignition system, exhaust system, and gasoline delivery system components for global customers, with its product lines including exhaust gas sensors, fuel injectors/fuel rail assemblies, spark plugs, ignition coils, monolithic carriers, and fuel pumps. Those products made in Athens serve a variety of customers, including Toyota (Lexus), General Motors, Ford, Mazda, Honda (Acura), Subaru, Nissan, Volvo, Renault, Mitsubishi and Hyundai.
"It's a pretty diverse group of products," said John Seavey, DMAT's Director of Ignition Products, who was the first employee hired at DENSO's Athens facility when it was still under construction. "The key reason these products made in Athens exist are for environmental and efficiency reasons. We're trying to make products that make your car more efficient regarding the use of gasoline. But, safety is also important, with DENSO being a leader in developing safety systems such as anti-lock braking systems, adaptive cruise controls, and airbag sensors. And, comfort and convenience are important, as well, which is why DENSO is involved in the thermal systems business.
"Preserving the planet and safety are two of our biggest philosophies," Seavey added. "One of our company's commitments is to reduce CO2 emissions by 50 percent by 2025. That's a huge deal because CO2 emissions have a big impact on the environment and on how we do business. We want to contribute to not only the automotive world but to society. We talk a lot here in Athens about how to reduce our energy consumption. As a plant, we look monthly at our energy and water usage and try to determine ways we can reduce that usage and make our plant more efficient."
Part of that philosophy resulted in the creation of the 11.5-acre DENSO EcoPark, located on Private Brand Way adjacent to the DMAT plant. The park - built in partnership with the City of Athens and other supporters -¬ï¿½provides a safe place for the community to walk and be immersed in nature.
In commemoration of DMAT's 20th anniversary, the company partnered with the Athens Area Council for the Arts to install two large-scale works of art by local artisans Jerry Hagaman and Julie Jack at the pavilion, which were unveiled Tuesday.
With regard to safety and security, Seavey said DENSO has the same commitment to reducing traffic fatalities as it does in reducing CO2 emissions.
"Dropping traffic fatalities by 50 percent by 2025 would mean a reduction of 500,000 deaths per year worldwide -¬ï¿½30,000 lives per year in this country alone," Seavey said.
In addition to the numerous awards the company has received from its customers, Seavey said DMAT is just as pleased that it has been recognized with awards from its community, such as being the United Way of McMinn & Meigs Counties' "top giver" for several years in a row.
The Daily Post-Athenian
More Topics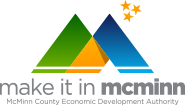 The Tennessee Small Business Development Center is offering a 9-week entrepreneurship class for veterans.  Information on how to register, and time and place are included in the flyer below.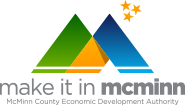 Interested in starting your own business or buying into an existing franchise? Check out the Tennessee Small Business Development Center's class on Franchising as an Investment, Career, or Both. Details on time and place in the attached flyer. The Tennessee Small Business Development Center is available to meet with you...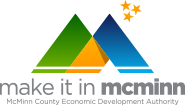 The Daily Post-Athenian Andy Brusseau Jul 4, 2017 Dana Ferguson is relishing the opportunity to help grow the community she loves. On Monday, Ferguson assumed the role as executive assistant and membership director for the McMinn County Economic Development Authority (EDA). An experience in her husband John's...