Adler Pelzer Opens Door on Flagship Plant in Athens, TN
MCMINN COUNTY, TN (WRCB) - The promise of the new CrossBlue being built in Chattanooga brings with it the promise of new jobs not only at the VW plant, but also area auto supply companies.
A new supply plant in McMinn County officially opened its doors Tuesday. The Adler Pelzer Group facility sits just off Exit 52 on I-75 in Athens. The auto supplier group already employs more than 120 people. As demand grows from auto makers like Volkswagen, that number is expected to grow to at two hundred and twenty. VW leadership says it is all a part of the 'ripple effect' that comes with expansion. Read More
More Topics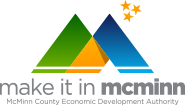 NIOTA - An exercise conducted among members of the McMinn County Economic Development Authority Board of Directors was designed to identify incentives and impediments to job creation in this area. The EDA held a retreat at Springbrook Golf & Country Club on Wednesday. Under the direction of Millie Callaway, senior consultan...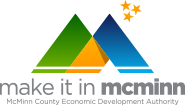 An event of global significance came to "The Friendly City" on Tuesday with the official grand opening of Adler Pelzer Group's Athens plant. Representatives from Pelzer's worldwide operation converged with members of local, state and federal government and other entities to celebrate the official beginning of operations. Read More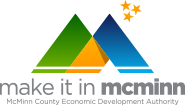 NIOTA - On the eve of the official grand opening of the Adler Pelzer Plant at the Mt. Verd Interchange Industrial Park, Plant Manager Eric Weiss was the special guest of the McMinn County Economic Development Authority during its Board of Directors meeting at Springbrook Golf & Country Club o...