Price announces retirement as head of MCEDA
The McMinn County Economic Development Authority (MCEDA) is looking for a new leader.
Kathy Price, executive director of the McMinn County Economic Development Authority, announced Thursday her plans to retire as of Dec. 31. Price has led the development authority since March 2013.
"It has not been an easy decision because of my loyalty to you and my fondness for this community," Price stated in a letter to the board of directors. "However, after 33 years of service in the Tennessee Consolidated Retirement System, I have an opportunity that is only a dream to most people my age … I believe this is a good time for a transition in leadership for the organization with the slowdown in new industrial project activity due to the pandemic."
Under Price's leadership, the development authority has been successful in the creation of over 2,600 new jobs and $911 million in capital investment in McMinn County.
"Kathy is respected in her field of work locally and across the State of Tennessee. The expertise and professionalism she brings to this office is second to none," Development Authority President Chris Adams stated. "McMinn County has been very fortunate to have a strong leader in this position and will work hard to maintain that tradition as we make this transition."
An East Tennessee native and Tennessee Wesleyan College (now University) graduate, Price has been with the MCEDA for seven years.
She initially came to MCEDA after helping lead Loudon County's Economic Development Agency efforts in industrial and economic expansion for 13 years as the assistant director.
She replaced Jack Hammontree, who retired prior to her arrival.
Now, the search is on to replace Price.
More Topics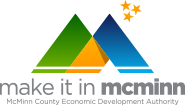 A few local communities have been awarded Community Block Development Grants (CDBG) to help with their infrastructure needs. Across the state, 66 communities received various amounts of grant money totaling over $27 million.  McMinn County received $630,000 for the extension of water lines. County Mayor John Gentry stated that...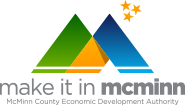 By Shane Duncan Staff Writer As the economy begins to reopen and people begin to gather more after the recent coronavirus lockdowns, McMinn County Mayor John Gentry said he's encouraged by the transition. Gentry noted that the outbreak of the coronavirus at Life Care Center of Athens has...