McMinn Recognized as a Healthier Community
McMinn County was recognized as one of East Tennessee's three inaugural Healthier Tennessee Communities by Gov. Bill Haslam Tuesday.
The designation - which was also received by Kingsport and Loudon County - recognized combined efforts of McMinn County's local governments and other stakeholders in promoting better health for residents through a variety of initiatives.
"When they rank states on everything from obesity to tobacco use, we generally rank in the bottom 10, unfortunately. That's not good for us as people, number one, and it's not good for the state when we try to go out and recruit more companies," Haslam said at the presentation ceremony Tuesday in Loudon. "How do we change behavior statewide? The answer is we don't. We do it in communities where people work, where people go to worship, go to school. We're trying to change behavior, which is easier said than done. Eating better, exercising more and cutting out tobacco use - those three things will make the most difference. We're recognizing three communities that have done that, and each has done some unique things."
To be designated a Healthier Tennessee Community, a community must establish a wellness council and develop sustainable communitywide events and activities that support physical activity, healthy eating and tobacco abstinence.
When McMinn County was asked to pilot the Healthier Tennessee initiative in March 2015, the community had already been working on several of those initiatives through the McMinn County Health Council and McMinn Living Well, a coalition of local businesses, governments, school systems and other stakeholders that is coordinated by the Athens-McMinn Family YMCA.
"Through our different entities like the UT Extension, Coordinated School Health, city and county governments, the YMCA, the Health Department and others, we'd promoted better health through initiatives such as diabetes education, community gardens, Walk Across Tennessee, tobacco prevention classes and other programs, along with the creation of the Eureka Trail, which will provide our community with a means to be physically active through walking, running and biking," said Lee Montgomery, executive director of the Athens-McMinn Family YMCA, who also serves as chairman of the McMinn County Health Council and McMinn Living Well. "This honor from the governor represents the fact that we advocate well together in an organized and synergistic way to improve the overall health of the community."
The results speak for themselves, as Governor's Foundation for Health and Wellness CEO Richard Johnson said obesity rates in Tennessee have seen a decline, while the amount of physical activity among Tennesseans is on the rise.
"The work you are doing is paying off," Johnson said. "These communities have elevated the importance of health and wellness and are working to make it an integral part of life in their cities and counties. If we continue to do this, community by community, we will make this a healthier Tennessee."
Currently, one in four Tennessee adults smokes and one in five of the state's high school students uses tobacco, according to healthiertn.com, which also noted approximately 31 percent of the population is classified as obese and an additional 34 percent are overweight, with Type-2 diabetes and high blood pressure being at epidemic levels statewide.
To keep the Healthier Tennessee Community designation - which will be renewed every two years -¬ï¿½McMinn County will be responsible for maintaining or growing its efforts and providing data to show how it is working to improve statewide health trends.
To learn more about Healthier Tennessee, visit healthiertn.com
More Topics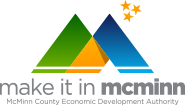 Environmentally conscious infrastructure continues to be a trademark for the City of Athens. On Friday, the Tennessee Department of Environment and Conservation (TDEC), in partnership with the Tennessee Department of Transportation, announced the winners of the 2016 Sustainable Transportation Awards. These awards recognize initiatives throughout the state that reduce emissions...
McMinn County Economic Development Authority Receives Site Selection's Mac Conway Award for Excellence in Economic Development See More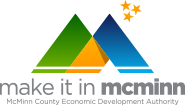 DENSO Manufacturing Athens Tennessee creates opportunities both inside and outside its plant. On Wednesday, the Athens industry officially unveiled the DENSO EcoPark, located adjacent to the plant on Private Brand Way near Midlab, Inc. A grand opening ceremony and ribbon cutting marked the completion of the park's first phase of...