COVID-19 Resources
The McMinn County Economic Development Authority is partnering with several local, regional and state organization to offer those affected by COVID-19 guides to resources. Our heart goes out to those businesses and individuals that are being affected during these uncertain times. We pray this is short iived and things are back to normal soon. The Board of Directors and staff of the Development Authority recognizes these are trying times and we will be pressing forward to provide what programs and resources we can to help the community.
Please check out our Resource page under the About Us section to find resources for those affected by COVID-19.
Kathy Price, CEcD
Executive Director
More Topics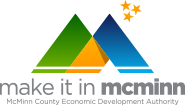 DENSO's new tagline is "crafting the core." After two decades of doing just that, the company has become part of the core of Athens and McMinn County. Local dignitaries and officials from DENSO's North American headquarters in Michigan and global headquarters in Japan converged on "The Friendly City" Tuesday...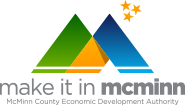 The Tennessee Small Business Development Center is offering a 9-week entrepreneurship class for veterans.  Information on how to register, and time and place are included in the flyer below.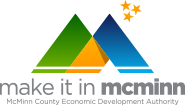 Interested in starting your own business or buying into an existing franchise? Check out the Tennessee Small Business Development Center's class on Franchising as an Investment, Career, or Both. Details on time and place in the attached flyer. The Tennessee Small Business Development Center is available to meet with you...