Celebrate Women-Owned Businesses in McMinn County this Women's History Month: Featuring Crescent Sock Company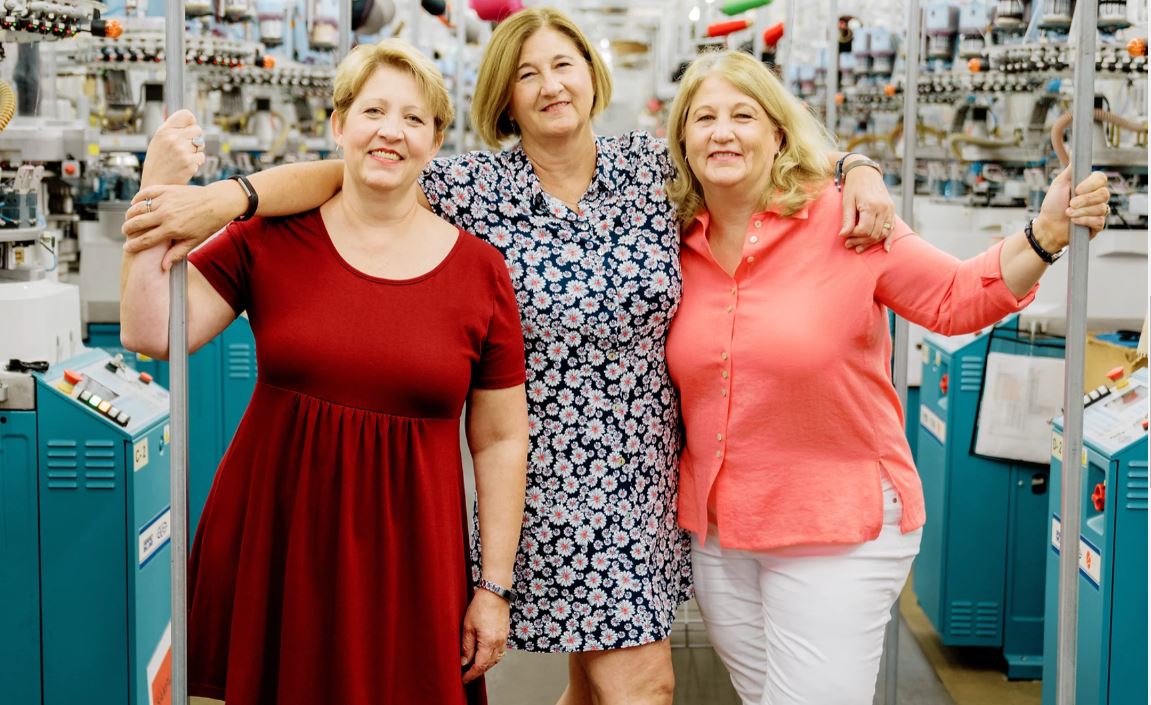 McMinn County Economic Development Authority is looking forward to celebrating women-owned businesses in McMinn County this March for Women's History Month! This month offers an opportunity to recognize and appreciate the countless achievements of women in McMinn County and throughout the nation.
This annual observance of women's successes over the years began in the 1980s. 1987 marks the year the National Women's History Project urged Congress to pass Pub. L. 100-9 to make March of that year Women's History Month. Congress continued over the next few years to request that the President designate March as Women's History Month for all years to come. 1995 is the year that presidents began declaring that Women's History Month will take place in March each year.
Women have not only contributed greatly to the McMinn County economy, but they also significantly impact the national economy for the better. In 2019 alone, women-owned businesses in the United States that hire employees supplied jobs for 10.8 million workers. Plus, women-owned companies in the U.S. had higher revenue growth at 20.1 percent than companies in the U.S. owned by men at 14.4 percent from 2014 to 2018.
We encourage women-owned businesses in McMinn County to utilize these useful resources from The U.S. Small Business Administration (SBA). Discover training and funding options for women entrepreneurs and women-owned businesses.
Women-Owned Sock Company Thrives in McMinn County
To kick off Women's History Month, McMinn County Economic Development Authority would like to show appreciation for Crescent Sock Company. This family-owned business was founded by James L. Burn in 1902 and initially opened as a hosiery mill in an effort to create jobs in Niota, TN when the local economy was struggling.
Crescent Sock Company has remained in the family throughout all its years in business, now majority-owned by Cathy Allen, Sandra Boyd, and Pat Cotton, all 4th generation family. Crescent is a WBENC-Certified Women's Business Enterprise, a standard of excellence for women-owned businesses in the U.S. The company is also WRAP-certified.
"We are honored to be the 4th generation of the Burn family at Crescent and to be women-owned and women-operated," said Sandra Boyd and Cathy Allen of Crescent Sock Company. "Many of our management team are women and the majority of our stockholders are women. We have been certified as a women-owned business by WBENC (Women's Business Enterprise National Council) since 2017 and have achieved WRAP (Worldwide Responsible Accredited Production) certification."
Boyd and Allen will be featured at History for Lunch at the McMinn County Living Heritage Museum on March 23rd. The museum has a History for Lunch each month and the two were invited by Ann Davis, Executive Director, to be the guests for March because it is Women's History Month.
Even now, the owners continue to create employment opportunities for community members. Crescent's mission is to "intentionally provide exceptional experiences for those we serve." The company manufactures socks made from high-quality materials to this day.
"We embrace the opportunity to lead the business and are proud of its legacy that includes the importance of women in the workplace," Boyd and Allen said.
This is only one of the many women-owned businesses in McMinn County. Whether you are buying products from a shop or dining out at a local restaurant, these are great ways to support these businesses. To provide further support, you can leave favorable reviews on their websites, like and share their social media posts, or even have your business build a partnership with them. And if you are a woman who already owns a business, share your own success stories to keep inspiring women in McMinn County to pursue their entrepreneurial aspirations.
We Want to Help!
Contact McMinn County Economic Development Authority for tips on launching or growing your women-owned business in the area. Call our office at (423) 745-1506 or send us an email at lindsey@makeitinmcminn.org. We look forward to assisting you in your business endeavors.