Resolute's Got Your Back (End)
By TIM SINIARD
Cleveland Daily Banner
Resolute Forest Products in Calhoun is producing bathroom tissue at heightened capacity in response to shortages caused by panic buying brought about by the novel coronavirus outbreak.

According to Debbie Johnston, public affairs director for the United States market, the Calhoun plant — which is one of Resolute's three mills that produce tissue for retail and industrial markets — is now manufacturing only one grade of tissue paper in order to make way for increased production.

"We have reduced the tissue options we offer in order to produce more," Johnston said.

Manufacturing just one grade of tissue will increase capacity because the machine used to produce bathroom tissue will not require retooling to make different grades of tissue — imprinted paper, for example — for its private-label customers.

"For the time being, we are minimizing changes to produce less varieties," she said.

Resolute's Calhoun plant produces premium private-label tissue, while the company's Hialeah and Sanford mills, both located in Florida, manufacture branded, as well as private-label grades.

The plant, which employs 569 workers, produces 66,000 short tons of premium tissue annually. In addition, the plant manufactures market pulp and specialized paper.

According to Resolute's website, its tissue products are "manufactured from recycled pulp and/or from virgin fiber, almost exclusively from the company's internal pulp network."

Resolute recently invested more than $400 million in the Calhoun mill to improve efficiency, add capacity, and install a new tissue manufacturing and conversion operation, including a $270 million tissue machine.

The mill was constructed in 1954, and is one of the largest pulp, paper and tissue manufacturing facilities in North America.

The sudden stockpiling that is wiping out retail shelves — from grocery stores to department stores and discount sites in between — is expected to last for weeks as resolution of the viral outbreak remains uncertain.

Costco Wholesale Corporation's Chief Financial Officer Richard Galanti described the buying frenzy as "off the charts″ throughout the U.S. in a call with investors this week, the Associated Press reported.

One AP account stated some, like Kroger Company, are now placing limits on certain items such as cold and flu-related products to five each per order.

Major retailers are in talks with suppliers to replenish shelves stripped bare by hordes of shoppers who descended on the stores to stock up for possible quarantines, which last up to 14 days.

In addition, "the New Jersey-based Campbell Soup Co. said it's stepping up production because of increased orders from grocery stores and other retailers as demand started growing this week," according to the AP.

The shortages caused by the frenzied buying has resulted in frustrated customers, as well as a flood of memes appearing on social media poking fun at the shortage.

Some irate toilet-tissue hunters have called 911 for assistance, according to a message posted on an Oregon police department's social media page.

"It's hard to believe that we even have to post this," the Newport Police Department stated. "Do not call 911 just because you ran out of toilet paper. You will survive without our assistance ... we cannot bring you toilet paper."

The police department then gave a brief historical analysis of sanitary measures utilized by human civilization.

"Mayans used corn cobs," the post stated. "Colonial Americans also used the core of the cob. Farmers not only used corn cobs, but used pages from the Farmers' Almanac."

Newport police said "many Americans took advantage of the numerous pages torn from free catalogs such as Sears and Roebuck."

"The Sears Christmas catalog, four times thicker than the normal catalog, could get a family of three wiped clean from December through Valentine's Day or Saint Patrick's Day if they were frugal," the post stated.

The department listed additional alternatives to toilet paper, including grocery receipts, newspaper, cloth rags, lace, cotton balls and "that empty toilet paper roll sitting on the holder right now."

"Plus, there are a variety of leaves you can safely use," the police department implored city residents. "When all else fails, you have magazine pages. Start saving those catalogs you get in the mail that you usually toss into the recycle bin. Be resourceful. Be patient .... this too shall pass. Just don't call 911. We cannot bring you toilet paper."

For those using alternative materials for hygiene — assuming their toilet-paper supply is exhausted and they can't replenish their supplies due to empty shelves at the store — it is recommended being careful about what is flushed.

Certain materials could clog pipes, and for those with septic tanks, not all types of paper are septic-friendly.
A general rule of thumb: When in doubt, don't flush it.
More Topics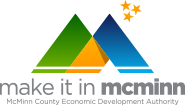 The McMinn County Economic Development Authority is partnering with several local, regional and state organization to offer those affected by COVID-19 guides to resources.  Our heart goes out to those businesses and individuals that are being affected during these uncertain times.  We pray this is short iived and things are...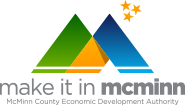 DENSO's new tagline is "crafting the core." After two decades of doing just that, the company has become part of the core of Athens and McMinn County. Local dignitaries and officials from DENSO's North American headquarters in Michigan and global headquarters in Japan converged on "The Friendly City" Tuesday...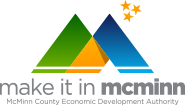 The Tennessee Small Business Development Center is offering a 9-week entrepreneurship class for veterans.  Information on how to register, and time and place are included in the flyer below.