Athens Utilities Board to add Gig with help from EPB
After nearly 10 months of contract negotiations, construction and labor, Athens Utilities Board is ready to offer fiber-optic broadband Internet service to area businesses and industries.
AUB is leasing fiber between Athens and Ooltewah through Volunteer Energy Cooperative [VEC]. The broadband signal is coming from Chattanooga's Electric Power Board [EPB], but the Athen utility extended its lines into Ooltewah to connect with the Chattanooga system.
"We have signed all agreements with VEC and EPB," AUB General Manager Eric Newberry told the AUB board last week.
Newberry confirmed the Athens utility has finished testing and there is a steady 1 gigabyte signal purchased by AUB on the system. He said from an economic development standpoint it "is a great day" to offer an alternative to supply broadband Internet through EPB.
"We can go on up to 10 gigabytes, if necessary," Newberry said. READ MORE
More Topics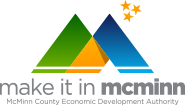 Dean Foods will place all of its regional milk labels, including Mayfield Dairy, under one brand as part of a move to boost its business and tout the quality of its product. The Dallas-based company, the largest U.S. milk processor with 36 percent of all U.S. milk sales, will...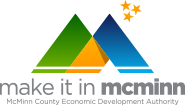 SOUTHFIELD, Mich. – Tennessee Gov. Bill Haslam presented DENSO Manufacturing Athens Tennessee (DMAT) with the state's highest honor for workplace safety and health, the Volunteer STAR (Safety Through Accountability and Recognition) award at a news conference last week at DENSO's Athens, Tenn., facility. "On behalf of our employees, I'm...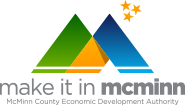 Denso Manufacturing Athens said Wednesday it will build an $85 million, 224,000-square-foot facility in Athens, expected to create 400 jobs over the next three years. The planned expansion represents the third major capital investment in the Athens operation announced since January 2014.  Read More