Mayfield milk cartons being rebranded under new label
Dean Foods will place all of its regional milk labels, including Mayfield Dairy, under one brand as part of a move to boost its business and tout the quality of its product.
The Dallas-based company, the largest U.S. milk processor with 36 percent of all U.S. milk sales, will start using the label "DairyPure" for its 31 brands of milk. The new label will be in addition to regional labels such as Mayfield, the 105-year-old dairy brand based in Athens, Tenn.
The new DairyPure label includes the company guarantee that all milk is tested for antibiotics and for purity, all milk comes from cows fed a healthy diet that doesn't include growth hormones and all milk is shipped fresh from local dairies, Dean Foods officials said in announcing the new labeling Monday.
Dean Foods has built up its business partly by acquiring local brands.
Among its stable of brands are Mayfield, Tuscan, Garelick Farms and PET Dairy. READ MORE
More Topics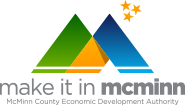 SOUTHFIELD, Mich. – Tennessee Gov. Bill Haslam presented DENSO Manufacturing Athens Tennessee (DMAT) with the state's highest honor for workplace safety and health, the Volunteer STAR (Safety Through Accountability and Recognition) award at a news conference last week at DENSO's Athens, Tenn., facility. "On behalf of our employees, I'm...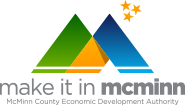 Denso Manufacturing Athens said Wednesday it will build an $85 million, 224,000-square-foot facility in Athens, expected to create 400 jobs over the next three years. The planned expansion represents the third major capital investment in the Athens operation announced since January 2014.  Read More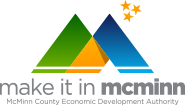 Japanese automotive supplier Denso Manufacturing today unfurled an $85 million expansion to its plant here with plans to hire 400 more workers. Company officials said the supplier will add 200,000 square feet to its Athens facility to produce a high pressure pump. Read More