Denso to add 400 jobs in Athens, TN
Japanese automotive supplier Denso Manufacturing today unfurled an $85 million expansion to its plant here with plans to hire 400 more workers.
Company officials said the supplier will add 200,000 square feet to its Athens facility to produce a high pressure pump. Read More
More Topics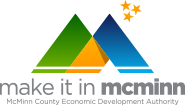 Denso Manufacturing Athens said Wednesday it will build an $85 million, 224,000-square-foot facility in Athens, expected to create 400 jobs over the next three years. The planned expansion represents the third major capital investment in the Athens operation announced since January 2014.  Read More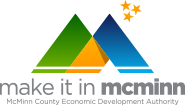 Knoxville developer Nick Cazana is convinced that Interstate 75 between Chattanooga and Knoxville can be a pipeline for industry. So when he found out one of the biggest, undeveloped flat sites along the highway became available for sale earlier this year, he jumped at the chance to buy it...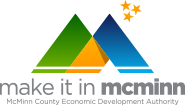 The milk you drank. The toothpaste you used to brush your teeth. The car in your garage - and the tanker that hauled the gas to the station to fuel that car. The hot tub in your back yard. The socks on your feet. The newspaper you're reading right now...