Industrial park planned near Sweetwater, Tenn.
Knoxville developer Nick Cazana is convinced that Interstate 75 between Chattanooga and Knoxville can be a pipeline for industry.
So when he found out one of the biggest, undeveloped flat sites along the highway became available for sale earlier this year, he jumped at the chance to buy it last week. By next June, Cazana hopes to have a plan in place for utilities, transportation and marketing of the 170 acres along I-75, just south of Highway 68.
The proposed new industrial park, billed the 75 Regional Commerce Park, is being developed by Cazana's business, Commercial & Investment Properties Co., in Knoxville, through the real estate partnership Exit 60 LLC.
During an announcement of the new venture Tuesday, public officials in McMinn and Monroe counties pledged their support, which could include tax breaks and government investments to encourage business development on the property. Read More
More Topics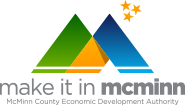 The milk you drank. The toothpaste you used to brush your teeth. The car in your garage - and the tanker that hauled the gas to the station to fuel that car. The hot tub in your back yard. The socks on your feet. The newspaper you're reading right now...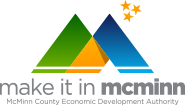 Midlab, Inc., held a groundbreaking ceremony on Wednesday to officially announce a $1.2 million expansion of its Athens facility. Midlab is a leading manufacturer of cleaning products in the United States. The expansion will create up to four new immediate positions within the company with additional growth opportunities in the...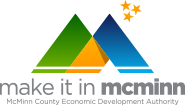 The recently unveiled McMinn County Economic Development Authority website - www.MakeItInMcMinn.org - received recognition at the Southern Economic Development Council's (SEDC) 2014 Annual Meeting in Memphis. The site received the Communication Award of Merit, which recognizes outstanding websites designed to promote city, state or regional economic development organizations.... Read More