McMinn Celebrates Manufacturing Day
The milk you drank. The toothpaste you used to brush your teeth. The car in your garage - and the tanker that hauled the gas to the station to fuel that car. The hot tub in your back yard. The socks on your feet. The newspaper you're reading right now. What do they all have in common? McMinn County manufacturers and their employees make them all possible.
In appreciation of the year-round accomplishments of local businesses, the McMinn County Economic Development Authority encourages all area residents to join them in the Manufacturing Day celebration not just today, but every day.... Read More
More Topics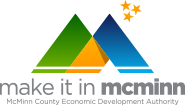 Midlab, Inc., held a groundbreaking ceremony on Wednesday to officially announce a $1.2 million expansion of its Athens facility. Midlab is a leading manufacturer of cleaning products in the United States. The expansion will create up to four new immediate positions within the company with additional growth opportunities in the...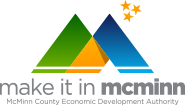 The recently unveiled McMinn County Economic Development Authority website - www.MakeItInMcMinn.org - received recognition at the Southern Economic Development Council's (SEDC) 2014 Annual Meeting in Memphis. The site received the Communication Award of Merit, which recognizes outstanding websites designed to promote city, state or regional economic development organizations.... Read More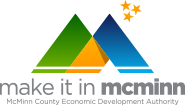 ATHENS, Tenn — Kathy Knight says a new $28 million HP Pelzer factory that's building automotive soundproofing products here is growing faster than company officials first thought. "That gives us hope that the economy has turned around and we're seeing the jobs we had lost" in the Great Recession,...